About HRI

In terms of business perspective, the foundation for all success is created by the crystallization of every human being. Having a team of talented, experienced and enthusiastic employees will bring about sustainable development and tremendous strength. IT industry is in the trend of requiring a lot of resources, hence, HRI established with the destiny is to reach the ranked No. 1 company in providing resources solutions for the domestic and international IT market. Especially we always pay attention to the export of software engineers in Vietnam to Japan.
Best Services Quality
We set the goal to be one of Vietnam's leading companies in the field of IT Human resources.
Believable Partnership
To our employer clients: We always try our best to provide our clients with the best candidates. To our candidates: We make sure our candidates get the suitable jobs with the best working environment and ideal income.
Long term Bridge
We remain to be the bridge between employers and candidates by our enthusiasm and work ethic.
The strength of our company is to own the leading IT database resources in Vietnam, especially IT engineers who known Japanese as well as experienced recruitment consultants with excellent consulting skills. Certainly, we will be your partner, your companion on the path of successful development of businesses in IT industry. Besides, we are constantly creating value for the candidates, helping the candidates get closer to their "Dreams".
OUR VISION
By the highest mind, We-HRI will try to become one of the top company about IT Talents of supplying services for IT national and international market.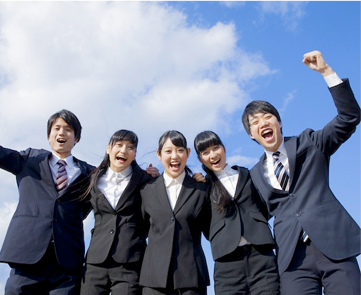 Caring and Helping
You're looking for the good working opportunities after graduate. A friendly and professional working environment and lots of the biggest IT company-group in the world will be for you. HRI'mission will gives you that valuable opportunities which is matching your wanted. Proudly, not only caring your development career but also we help you complete yourself, conducting- training your skills which isn't good.
Reliable Partner
About our customer, we will be good partner to sending the choosen talent by HRI. Our HRI's candidates, they're going to companion with company deserves to be winner successfully with competitor.
OUR PARTNERS
We are proud to be No.1 choice of the following partners for the last decade